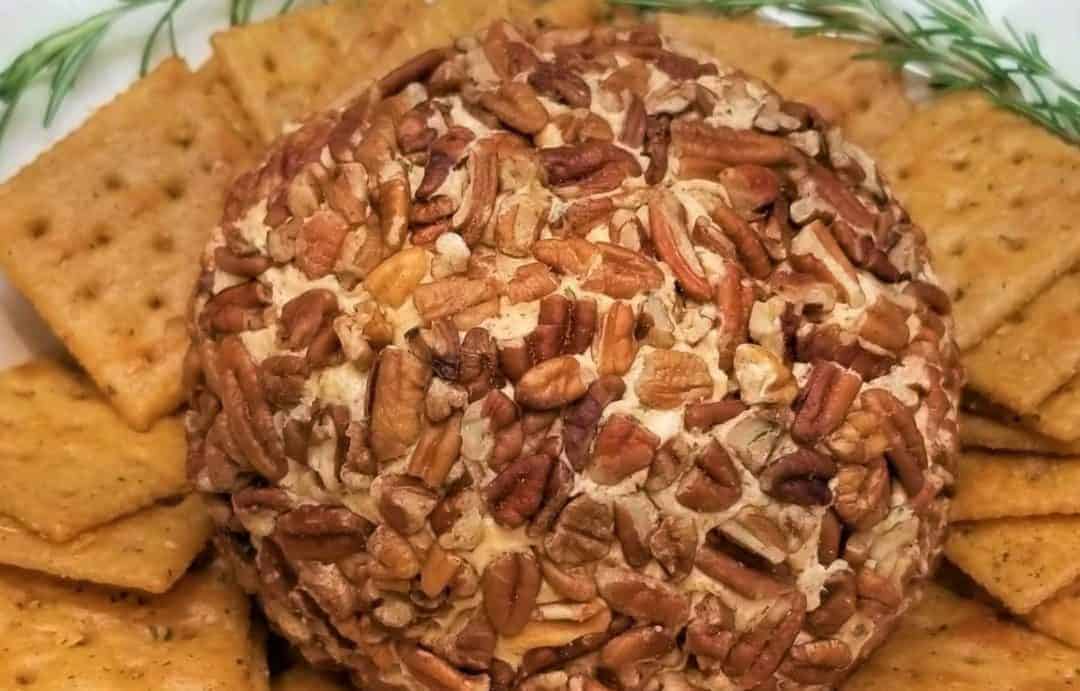 Heat Level: Varies by dip mix of choice
Category: Holiday, Appetizer - Cheeseball

INGREDIENTS:
1 pkg of any Rustlin' Rob's Dip Mixes
16 oz. Cream Cheese, softened
1 (5 oz.) Container Spreadable Cheddar Cheese
Nuts for rolling (we used chopped Pecans)
Plastic Wrap
DIRECTIONS:
Make sure all ingredients are room temperature. (Note: Quickly soften cold cream cheese by cutting into chunks, and microwave for 40 seconds.)
Place cream cheese, spreadable cheddar, and dip mix into mixing bowl. Blend well, using hand mixer.
Lay plastic wrap out on flat surface. Make sure it is long enough to fit all the way around the cheese ball.
Scrape mixture onto the middle of the plastic wrap. Wrap it around the mixture, and make sure it is all covered. Take the wrapped contents and form into a ball.
Put into refrigerator for 2-4 hours or until firm. For a faster process put it in the freezer for 45 minutes to 1 hour.
Pour nuts into flat container (big enough to roll the cheese ball).
Remove ball from refrigerator, take off the plastic wrap, and roll into nuts until completely covered.
Serve with your favorite cracker.
Additional Rustlin' Rob's products
NOTE:
You can also roll the cheese ball in crushed nacho cheese Doritos, sesame seeds, minced parsley, etc.
CL1218;0219